If this fam isn't on vacation, then it is a given that this Missus is in the midst of planning the next one! Having three kiddos is a non-issue with us...we are travel nuts! And yours truly is an even bigger planning and organizing nut! Our countdown to the next trip is slowly trickling down...two more months and we are jet-setting across the world to the Philippines!
The last time I set foot in my homeland was in early 2001. TEN YEARS AGO! My hubby and my girls have never met anyone outside of my immediate family (Dylan was born there, but flew stateside early and therefore, does not remember much). So this is a HUGE trip. This is also the longest airplane trip ever! 23 hours and 45 minutes, to be exact. ANC-SEA-INC-MNL.
Keeping the girls occupied/entertained/well-behaved throughout the journey is the big goal here...I have accumulated a list of our travel must-haves and thought I could share for you mommas out there interested in having a peaceful trek anywhere.
1. Trunki suitcase
These are so stinkin' cute. They come in all sorts of colors and even animal themes. The girls love to hop on and get pulled along the long route to the terminal gates (it is stable so long as you're not trying to run and catch the flight). We get a lot of approving looks and comments, and my attention-hoarding girls love it. They fit under the seat for in-flight storage. (I store one of them in front of me, pull it out slightly mid-flight and use it as a step stool/foot rest of sorts...yeah, my stubby little legs do not comfortably reach the airplane floor. Double duty for petite mommies!)
2. Trunki boostapack
Isn't this genius? A kid backpack that transforms into a booster seat. Wow, why didn't I think of that? We have not used this yet. Actually, it is currently only available in the UK. But lucky me, I have peeps who love me in the land of high tea and scones, and they are gracious enough to ship a couple my way just in time for the trip! Uber excited!
3. Ipod touch
Yes, it is a bit extravagant. But Oh-Em-Gee, these things are the biggest and most worthy investments we have made in the name of quiet travel time. No lost game cartridges, app sharing (no need to purchase games twice so both girls can play at the same time), and a load of cheap games to choose from! (To read more about the virtues of the iPod touch for kids,
CLICK HERE
). Educational apps by Duck Duck Moose (depicted above), Leapfrog, PBS are all to be had! And let's not forget Angry Birds...my girls are so much better at it than I am.
4. Loud Enough Earphones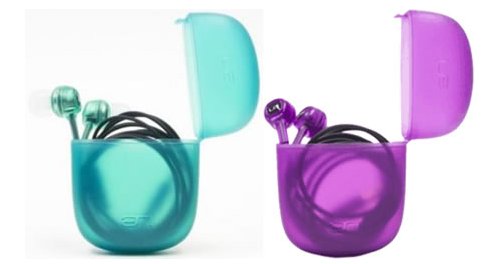 These are specifically made for children, with a selection of silicone ear buds ranging from small to really really really small. If they can fit in my tiny girls' ears without complaint, then it would probably fit in any little kid's ears. They come in a small variety of colors, and a nifty little case to avoid annoying tangles. Best thing? Not only are the ear buds kid-sized, the volume is limited to a safe decibel level to avoid damage to those teeny tiny eardrums.
5. Pipe Cleaners
Cheap, lightweight, with endless possibilities! If you are lacking on the creative side like I am, it might do you some good browsing some creations online just to get ideas to keep the children engaged. On a flight to VA, there were a pair of rowdy boys who have just about had enough of sitting in one place. The fighting, screaming, and crying began. Sophia whipped up a bouquet of pipe cleaner flowers and handed them over to the little hellions, and all was quiet once more. My little girl received many many silent thank you's from the rest of the aggravated cabin!
6. Think-ets
This is our first time putting this nifty idea to use. It comes in a tin container the size of an Altoid can, and filled with random little trinkets. You can play memory games...give the kids a brief glance, secret away a couple items, and ask which ones are missing. OR, you can play a storytelling game by laying out four or five items and have them make a story incorporating those trinkets. Lots of possibilities. Also comes with multiple game suggestions.
7. Mouse in a Box
My girls love tiny little toys, and this just takes the prize in cuteness! Each mouse fits in a matchbox-sized "bed". These are one of the "prizes" I wrap up in cheap gift wrap when the girls need something new they've never played with.
8. Bizu Animal Bracelets
These adorable little beaded animals transform into bracelets. A four-pack comes with the beads, elastic bracelets and a threader. The girls love to mix and match the beads. I have the loose beads, and materials in a Ziploc baggie.
9. Lalaloopsy
Another pocket-sized pretty toy. Polly Pockets, Zoobles, Littlest Pet Shops are also other options. For boys, Lego men, tiny Transformers are alternatives.
10. Wet Ones/Boogie Wipes
For wiping down germy fold-down trays and armrests, sticky hands and faces, and snotty noses (Boogie Wipes).
When armed with the right supplies, a near 24-hour plane ride, with a pair of restless girls, could actually be fun! (Or so I hope)